"We offer a service that is modern and genuinely different yet delivered in a dependable manner you would expect from a firm of Chartered Accountants in business for over 30 years"
The firm was founded by Sean's father, John O'Rourke, in 1989 and we work hard to ensure we blend the traditional values of a family business with a modern, technology driven service. Sean joined the firm as partner in 2007 having worked for top 5 accounting firms in both Ireland and Australia. In 2009 Sean O'Rourke became our managing partner and we embarked on a journey to modernise the way accountants serve their clients in Ireland. Although Ireland was in the midst of a recession at the time our message resonated with tech savvy business owners and we have grown strongly over this time.
Our People
We have a team of eight people in our offices in the centre of Killarney but our clients come from all over Ireland, overseas and as far away as New Zealand!
Seán O'Rourke FCA
Sean is our Managing Partner, he is a graduate of the University of Limerick and a Chartered Accountant. Sean has worked with KPMG providing accounting and tax services to some of the largest multinational companies in Ireland but he wanted a bigger challenge……to provide the same quality of service and advice to some of the smallest companies in Ireland! Sean is a technology lover and is obsessed with finding better and more efficient ways of doing things.
Seán Egan B.Comm
Sean is our Office Manager and is a University College Cork graduate holding a B. Comm degree. He is our longest serving member of the team having joined O'Rourke & Co in 2010 so Sean's experience is invaluable to our new start-up clients. Sean comes from a 4th generation family business so he knows what it takes to run a business in Ireland through the good times and the bad.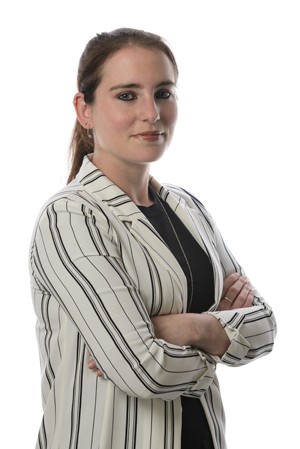 Stacey O'Sullivan ACCA
Stacey graduated from the Institute of Technology, Tralee in 2014 with a first class honours Business Studies Degree. Stacey is Xero certified and qualified as a Chartered Certified Accountant in 2016. Stacey is a coffee connoisseur and her desk is rarely without her favourite Costa Coffee cup-especially around tax deadline time.  
Alan Kelly CIMA
Alan is a graduate of University College Cork, with an honours Degree in Finance and qualified in 2016 as a Chartered Global Management Accountant (CIMA). Alan has worked in Finance for several years in exotic locations such as Australia and more recently Cork! An avid sports fan, Alan has represented Dr Crokes GAA Club as a goalkeeper for many years – he is also a safe pair of hands when it comes to our clients tax returns.
Marie Cummins FIATI
Marie manages the bookkeeping and payroll side of the firm and is a Fellow of Accounting Technicians Ireland with more than 15 years experience. As a Xero certified member of our team who is qualified to provide accountancy, bookkeeping and taxation advisory services, Marie is a great support to our growing client base.  While Marie loves her smart gadgets, one thing her handbag is never without is a calculator!
Michael Baker
Michael holds a Degree in Sport Management from Coventry University and has spent ten years working for England Hockey, which included a secondment to the London 2012 Olympics. Following a move to Ireland (Michael's wife is from Killarney) he has embarked on a career change and is currently undertaking the Association of Chartered Certified Accountants (ACCA) exams. A keen sportsman, Michael plays soccer locally with Mastergeeha FC but has not yet managed to assemble a Hockey team here in Killarney!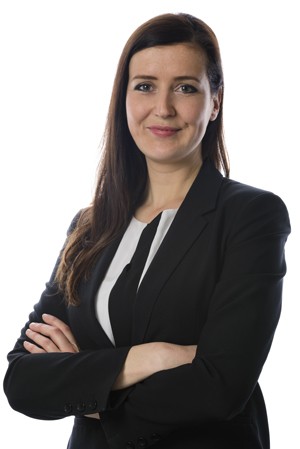 Mirjana Klepac BBA
Mirjana holds a Degree in Economics of Entrepreneurship from University of Rijeka, Croatia. After working as an accountant in Croatia until 2014, Mirjana moved to Ireland in search of more challenges and is currently undertaking Association of Chartered Certified Accountant (ACCA) exams. Mirjana, who is Xero certified, has adapted perfectly to our cloud based approach to accounting……..much easier than she has adapted to the Irish weather!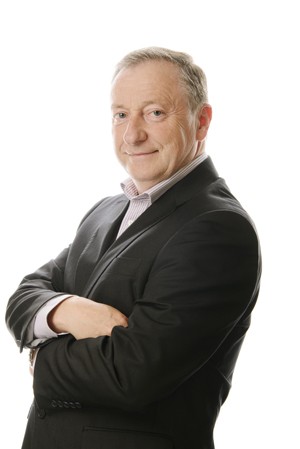 John O'Rourke B. Comm
Founder of the firm back in 1989. John graduated from University College Cork in 1974 and has been crunching numbers and advising clients in Ireland and the UK ever since. John has amassed considerable experience in dealing with Revenue and financial institutions. Having served over three decades behind a calculator, John has recently retired from the firm.