"We offer a service that is modern and genuinely different yet delivered in a dependable manner you would expect from a firm of Chartered Accountants in business for over 25 years"
The firm was founded by Sean's father, John O'Rourke, in 1989 and we continually strive to blend the traditional values of a family business with modern, technology driven services. Sean joined the firm as partner in 2007 having worked for top 10 accounting firms in both Ireland and Australia. In 2009 Sean O'Rourke became our managing partner and we embarked on a journey to modernise the way accountants serve their clients in Ireland. Although Ireland in the midst of a recession at the time our message resonated with young, tech savvy business owners and we have grown strongly over this time.
Our People
We have a team of eight people in our offices in the centre of Killarney but our clients come from all over Ireland, overseas and as far away as New Zealand!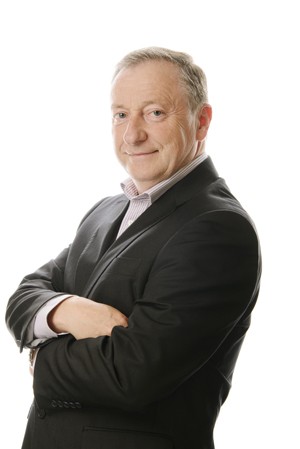 John O'Rourke B. Comm
Founder of the firm back in 1989. John graduated from University College Cork in 1974 and has been crunching numbers and advising clients in Ireland and the UK ever since. John has amassed considerable experience in dealing with Revenue and financial institutions. Having served over three decades behind a calculator, John is starting to wind down now and currently works three days per week.
Seán O'Rourke FCA
Sean is our Managing Partner, he is a graduate of the University of Limerick and a Chartered Accountant. Sean has worked with KPMG providing accounting and tax services to some of the largest multinational companies in Ireland but he wanted a bigger challenge……to provide the same quality of service and advice to some of the smallest companies in Ireland! Sean is a technology lover and is obsessed with finding better and more efficient ways of doing things.
Michael Brouder ACCA AITI
Mike holds a Business Studies Degree, is a Chartered Certified Accountant (ACCA) and a member of the Institute of Tax. He is a member of the Workmans Rowing Club and likes nothing better than being out on the Lakes of Killarney early on a Sunday morning!
Seán Egan B.Comm
Sean is a University College Cork graduate and holds a B. Comm degree. He is our longest serving member of the team having joined O'Rourke & Co in 2010 so Sean's experience is invaluable to our new start-up clients. Sean comes from a 4th generation family business so he knows what it takes to run a business in Ireland through the good times and the bad.
Fezile Maphosa ACCA
Fezile is a graduate of the Institute of Technology, Tralee with a first class honours Business Studies Degree and qualified in 2016 as a Chartered Certified Accountant. Fezile is Xero certified and likes nothing more than logging in to her clients accounts and keeping their books up to date……well that and going out at weekends.
Alice Boyle AIPA
Alice is a graduate from the Institute of Technology, Tralee, is a qualified member of the Irish Payroll Association and is our office administrator and payroll guru. Alice is the first point of contact with our clients and takes care of getting all the books and records we need to prepare clients accounts. Alice has an amazing talent of asking clients for that missing bank statement five times as nicely as if it was the first!
Stacey O'Sullivan ACCA
Stacey graduated from the Institute of Technology, Tralee in 2014 with a first class honours Business Studies Degree. Stacey is Xero certified and recently qualified as a Chartered Certified Accountant. Stacey is a coffee connoisseur and her desk is rarely without her favourite Costa Coffee cup-especially around tax deadline time.  
Matt Moynihan
Matt holds a Degree in Accounting from the Cork Institute of Technology and is currently undertaking the Chartered Accountants Ireland exams. A keen footballer, Matt plays with his local club Spa GAA.